http://www.we-make-money-not-art.com/archives/2010/01/open-city-designing-coexistenc-1.php

Third part of my report on Open City: Designing Coexistence, the main exhibition of the 4th International Architecture Biennale in Rotterdam.The idea of the Open City is understood as 'an urban condition that enables diverse cultures and lifestyles to coexist'. The exhibition was subdivided in 7 sections, one of them was dedicated to Reciprocity - Urban Bartering Strategies in Jakarta...........................................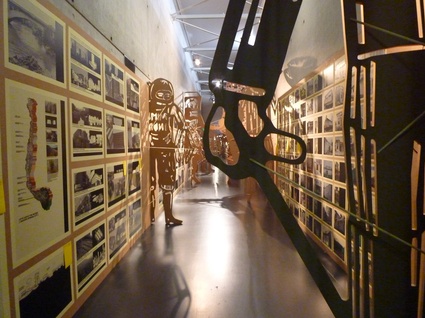 ...........To read about the other winners of the competition, head to designboom. Open City: Designing Coexistence is open at the Netherlands Architecture Institute (NAI) until January 10, 2010.
Plus d'infos sur le site "en.nai.nl"
Europan 10!
Exhibition 19 january 2010 - 16 may 2010 | In a collaboration of, on average, twenty European countries, Europan organises a competition of ideas every two years in the field of architecture and urban design for European architects under the age of forty. For this purpose, local municipalities or developers make real sites available. > Read more...